One of the leading resources for students and researchers of fashion studies. It also includes resources museum studies, cultural studies, anthropology, and more.
What is inside:
Berg Encyclopedia of World Dress and Fashion, consisting of 2,000 images and more than 800 in-depth articles, explores the dressed and adorned body cultures and throughout history. Cross cultural and multidisciplinary in approach, it provides readers with an appreciation of the richness and complexity of global dress.
Reference Works – besides the Encyclopedia, our reference works also include Classic and Modern Writings on Fashion, the A-Z of Fashion, and The Dictionary of Fashion History
150+ academic eBooks that cover important classic and modern writings on fashion
Museum Exhibitions from museums around the world, including the Museum at Fashion Institute of Technology and Somerset House
Image partnerships – over 17,000 color images from prestigious partners such as the Costume Institute at the Metropolitan Museum of Art, the Victoria and Albert Museum, the Museum at the Fashion Institute of Technology, Mode Museum, and the Commercial Pattern Archive
Teaching and Learning Resources including lesson plans and bibliographic guides
---
Encyclopedia in French
"Universalis est la référence encyclopédique du monde francophone.
Dédiée à la recherche documentaire, la culture générale et l'enseignement, elle s'adresse à la fois aux particuliers et aux professionnels (établissements scolaires, collectivités, bibliothèques, entreprises…)."
---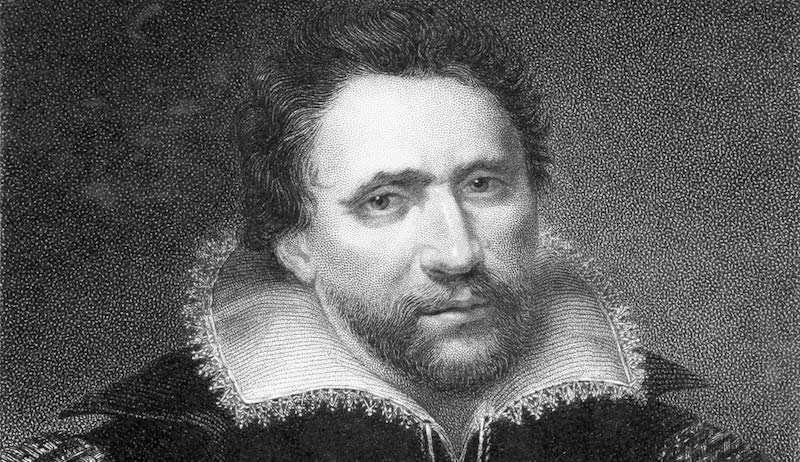 The Cambridge Edition of the Works of Ben Jonson Online
The online edition presents Jonson's complete writings for readers of the twenty-first century, in the light of current editorial thinking and recent scholarly interpretation and discovery. It offers a clear sense, afforded by no other previous edition, of the shape, scale, and variety of the entire Jonsonian canon. At the same time, it is the first edition to use digital technology to give a dynamic insight into Jonson's processes of composition and to reveal the editorial choices which underpin the modernized text.
---
Drama Online – Shakespeare's Globe on Screen 2 (2016-2018)
9 new titles are now available on Drama Online
– Rice, Emma, et al. A Midsummer Night's Dream. Opus Arte, 2018.
– Holmes, Federay, et al. Hamlet. Bloomsbury, 2018.
– Shakespeare, William, et al. King Lear. Opus Arte, 2018.
– Dromgoole, Dominic, et al. Measure for Measure. Bloomsbury, 2018.
– Godwin, Simon, et al. Richard II. Bloomsbury, 2018.
– Dromgoole, Dominic, et al. The Duchess of Malfi. Bloomsbury, 2018.
– Munby, Jonathan, et al. The Merchant of Venice. Bloomsbury, 2018.
– Rutter, Barrie, et al. The Two Noble Kinsmen. Bloomsbury, 2019.
– Rice, Emma, et al. Twelfth Night. Opus Arte, 2018.
---
What are primary sources? How can you use them in your research? Why are some historical documents archived and why did others disappear? Why does it matter today?
Designed as a tool to support students of the humanities and social sciences, Research Methods Primary Sources introduces the key approaches to working with source materials and historical evidence.
Learning Tools


The Learning Tools comprise a range of bespoke essays, videos and "How to" guides that introduce the key concepts of conducting research and analyzing primary sources. Whether you are tackling research for the first time or looking to deepen your understanding of scholarly methodologies, this is the place to start. Here you will find content on academic topics such as the nature of history and periodization, through to more practical pieces which share tips on how to research marginalized groups, how to formulate research questions or how to put together a bibliography.

Case Studies

Over 140 case studies show students how to analyze primary sources and demonstrate how professional historians use them for their own research with bespoke learning outcomes. Each case takes on one or two historical sources, and breaks down how to evaluate that source, guiding the reader through the initial approach to the source type or theme, forming research questions, understanding context and concluding with post-evaluation questions which will help you develop a toolkit for further research. Cases are arranged by source type or themes for easy access and examples include diaries, government records and posters, or popular culture, gender and science.

Practice Sources

From newspapers and correspondence to advertisements and oral histories, hundreds of historical documents sourced from over 50 archives around the world are drawn together here in one place. Browse by type of source or historical theme, and put the lessons you've learned from the Learning Tools and Case Studies into practice.
---
Dictionnaire des Philosophes antique online
"The Dictionnaire des philosophes antiques is devoted to philosophers and important witnesses of the Greek and Roman philosophical tradition, from the Presocratics to the late Neoplatonists of the sixth century. The articles, prepared by French and foreign scholars, make use not only of literary sources, but also of inscriptions and papyri. In total, 236 editors from 20 different countries have contributed to this unique and large-scale enterprise, which started its first volume in 1989 and consists of seven volumes – including a fifth volume in two parts – and a supplement."
---
Online access to the 9th edition of MLA Handbook.
Coming in 2022:
two more MLA Guides:

Digital Literacy
Undergraduate Research

A video course that will teach the principles of MLA documentation style through a series of short videos and quizzes, as well as a final assessment
Annual updates to the handbook