September 18 – September 24
The AUP Library joins the Banned Books Initiatives and more than 1000 libraries worldwide to celebrate the Banned Books week.
To this end, the AUP exhibits books from its collection in the display cases opposite of the navigation desk. All of these books have been targeted for removal or restriction in libraries and schools!
What is it ? Find out more about Banned Books weeks!
What is it?
"Banned Books Week is an annual event celebrating the freedom to read. Banned Books Week was launched in 1982 in response to a sudden surge in the number of challenges to books in schools, bookstores and libraries. Typically held during the last week of September, it highlights the value of free and open access to information. Banned Books Week brings together the entire book community — librarians, booksellers, publishers, journalists, teachers, and readers of all types — in shared support of the freedom to seek and to express ideas, even those some consider unorthodox or unpopular." [Source: https://bannedbooksweek.org/about/]
---
---
Find below a non-exhaustive list of banned/challenged books, that are available in the Library.

---
Pulled from the senior Advanced Placement (AP) English class at Eastern High School in Louisville, KY (2007) because two parents complained that the Pulitzer Prize-winning novel about antebellum slavery depicted the inappropriate topics of bestiality, racism, and sex. The principal ordered teachers to start over with The Scarlet Letter by Nathaniel Hawthorne in preparation for upcoming AP exams.
Morrison, Toni. Beloved. Alfred A. Knopf, 2006.
https://aup.primo.exlibrisgroup.com/permalink/33AUP_INST/bbk083/alma99812933406026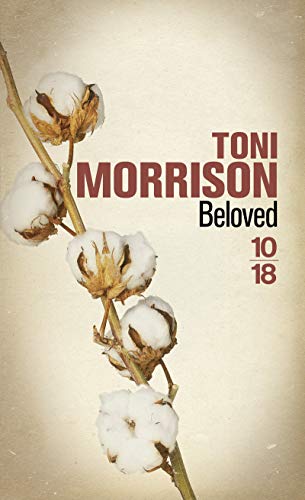 ---
---
---
---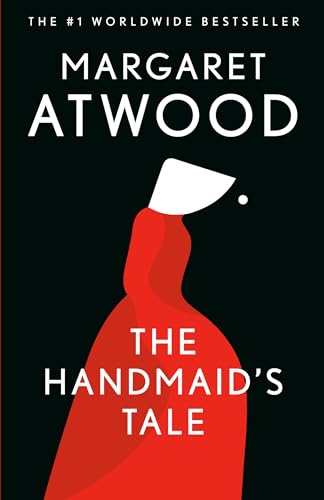 ---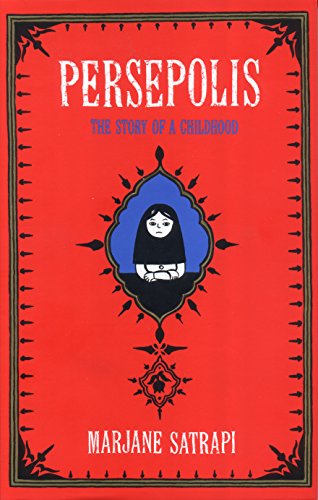 ---
---
---
---
---
---
---
Banned from U.S. Customs (1934). "Because of its sexually explicit content the book was illegal in the US and Britain: it was issued [(1934)] with a wraparound cover band which read 'For subscription: Not to be imported into Great Britain or USA'"
The U.S. Supreme Court found the novel not obscene (1964).
Banned in Turkey (1986).
[Source: ALA.org, and Jones, Derek. Censorship : a World Encyclopedia. Fitzroy Dearborn, 2001.]
Miller, Henry. Tropic of Cancer. Harper Perennial, 2005. https://aup.primo.exlibrisgroup.com/permalink/33AUP_INST/bbk083/alma99717543406026
---
---
Further reading:
Jones, Derek. Censorship : a World Encyclopedia. Fitzroy Dearborn, 2001, 4 vols. https://aup.primo.exlibrisgroup.com/permalink/33AUP_INST/bbk083/alma99812843406026
See volume 3, "L-R":
– Libraries: Britain and the United States, pp. 1416-1422
– Libraries: The Soviet Union and the South Africa, pp. 1423-1424

"This Encyclopedia is the most ambitious and comprehensive ever published on its subject; some 600 contributors from around the world have ensured the most wide-ranging and up-to-date coverage possible. The 1550 entries offer a comprehensive view of censorship, from Ancient Egypt to those modern societies that claim to have abolished the practice. For each country in the world, the history of censorship is described and placed in context, and the media censored are examined: art, internet, literature, music, the press, popular culture, radio, television, and the theatre (not to mention the censorship of language, the most fundamental censorship of all). Also included are surveys of major controversies and chronicles of resistance. Censorship: A World Encyclopedia is an essential reference for students of the many subjects affected by censorship, and for all who are interested in the history and contemporary fate of freedom of expression."
Foerstel, Herbert N., Banned in the U.S.A a Reference Guide to Book Censorship in Schools and Public Libraries. Rev. and expanded ed., Greenwood Press, 2002. https://aup.primo.exlibrisgroup.com/permalink/33AUP_INST/bbk083/alma992017034106026
"Since the first edition was published to acclaim and awards in 1994, librarians have relied on the work of noted intellectual freedom authority Herbert N. Foerstel. This expanded edition presents a thorough analysis of the current state of book banning in schools and public libraries, offering ready reference material on major incidents, legal cases, and annotated entries on the most frequently challenged books. Every section of this work has been significantly rewritten, updated, or expanded to reflect those developments. In-depth accounts of three new landmark book banning incidents are featured, along with a discussion of recent Supreme Court decisions involving censorship on the Internet and in book publishing, and a consideration of their implications for book banning in schools and public libraries."
Nye, Valerie., and Kathy. Barco. True Stories of Censorship Battles in America's Libraries. ALA Editions, 2012.
https://aup.primo.exlibrisgroup.com/permalink/33AUP_INST/bbk083/alma992015245006026
"Foreword by New York Times best-selling author Teri WoodsStreet lit, also known as urban fiction, addresses with unflinching grit the concerns and problems of city living. Controversial in some quarters, it is also wildly popular, and this readers' advisory by street lit expert Morris * Sketches out the rich history of the genre, showing why it appeals so strongly to readers and providing a quick way for street lit novices to get up to speed * Covers a variety of subgenres in terms of scope, popularity, style, major authors and works, and suggestions for readers' advisory * Serves as a tool to improve library customer service by strengthening the relationship between library staff and patrons who may be new to using public libraries emphasizing an appreciation for street lit as a way to promote reading and library use, Morris's book helps library staff establish their "street cred" by giving them the information they need to provide knowledgeable guidance."