We asked Faculty and Staff members of AUP to select and share with us their favorite French language comics.
L'arabe du futur: Une jeunesse du Moyen-Orient by Riad Satouf
Recommended by Isabella Archer
"I'm recommending L'arabe du futur, a comic book memoir by the Franco-Arab author Riad Sattouf. The first volume (Une jeunesse au Moyen-Orient (1978-1984)) tells the story of Sattouf's early years and memories of living in Libya, Syria, and France.
The story is written from his perspective as a child, and the tone alternates between innocent humor and incisive social commentary as he navigates family dynamics in different countries and cultures.
Visually, it's also a pleasing read — Sattouf uses a different, symbolic color scheme for each country in his illustrations."
Le combat Ordinaire by Manu Larcenet
Recommended by Iveta Slavkova
"Before I came to study in France at the end of the 1990s, I perceived comics as kids' entertainment. One of my friends, a Frenchman, had a big collection of comics and spoke about his albums with enthusiasm.
I was distrustful, it took me a while to connect with what I consider today a genuine artform. Manu Larcenet's Le Combat ordinaire (The ordinary struggle/battle) was the eye-opener: the story of this ordinary man in the midst of a crisis was subtly written, connecting subjective emotional states to larger socio-/political issues. The purposefully childish style of the drawings gave a specific resonance to the profound philosophical reflection, particularly effective in this story dealing with the difficulty of becoming an adult. There are four volumes altogether; no need to say that I devoured them all."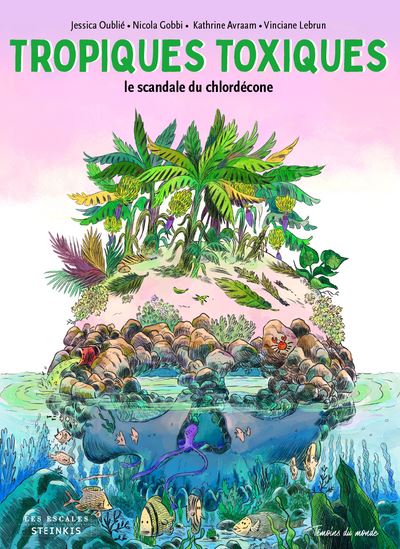 Tropiques Toxiques: Le scandale du chlordécone by Jessica Oublié, Nicola Gobbi, Kathrine Avraam et Vinciane Lebrun
Recommended by Franck Andrianarivo
"Très utile pour regarder l'autre côté de la carte postale des Caraïbes"
Les Aventures de Tintin : Le Secret de la licorne by Hergé
Recommended by Fred Attal
"Bonjour!
Ce nest pas ma BD préférée mais sans doute mon album de Tintin favori!
Pourquoi? Elle a beaucoup stimulé mon imagination durant ma jeunesse…
Et de plus, elle a été merveilleusement adaptée au cinéma par le grand Steven Spielberg!
Bonne lecture!"
Achile Talon : Au coin du feu… by Greg
Recommended by Raphaël Bloch-Laine
"Probably not the sexiest hero, but certainly a fine example of French "Esprit": verbal virtuosity, nonsense, sarcasm…
If you understand Achille Talon's humor, you're ready to apply to French citizenship!"
Baume du tigre by Lucie Quéméner
Recommended by Caroline D. Laurent
"Voici l'histoire de 3 générations de femmes chinoises. La grand-mère, la mère et les filles ont des relations différentes à la Chine et la France.
Leurs choix sont aussi différents car leur opportunités ne sont pas les mêmes.
C'est la première BD de Lucie Quéméner et cele ne se voit pas!
En plus cela se passe en Bretagne"
Noir Burlesque by Marini
Recommended by Jorge Sosa
"This is a new French comic book with beautiful captivating graphics. I selected it because it shows the male-female stereotypes. The only female character is a "femme fatale", a smart anti-hero, but never smarter than the male anti-hero. I hope you'll enjoy it !"
Tropique de la violence by Gaël Henry
Recommended by Franck Andrianarivo
"J'adore cette BD pour l'histoire qu'elle raconte, ainsi que pour sa capacité à attirer l'attention sur une partie du monde (de la France!!) trés peu connue"
Revolution, V.1 and V2 by Younn LOCARD
Recommended by Anne-Marie Picard and Peter Hägel
"Une BD historique écrite du point de vue des Parisiens et Parisiennes ordinaires et de toutes classes sociales. Ce ne sont plus les Révolutionnaires qui font ici l'Histoire mais le petit peuple de Paris. Des dessins d'une grande prouesse artistique, des personnages variés, réalistes et pas toujours sympathiques ! Un 3e volume est en préparation. On a hâte!"
Yoko Tsuno, V.20, 22, 23, 26, 27, and 28 by Roger Leloup
Recommended by Raphaël Bloch-Laine
"Yoko Tsuno and her cadre of friends are the epitome of the Scooby gang template. Yoko is the smartest member of her group. She's an electronic engineer by day, and can use both her highly specialized education to identify an underground scientific compound and a tomb-penetrating camera to look at long-decomposed bodies.[…]"
Read more: https://womenwriteaboutcomics.com/2017/12/yoko-tsuno-heroine-on-the-edge/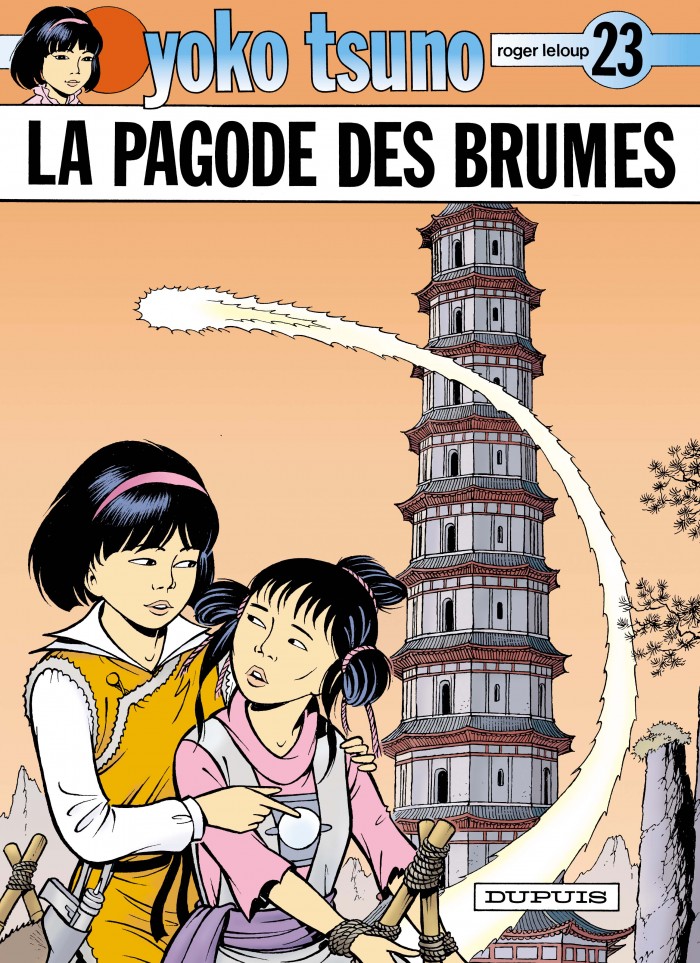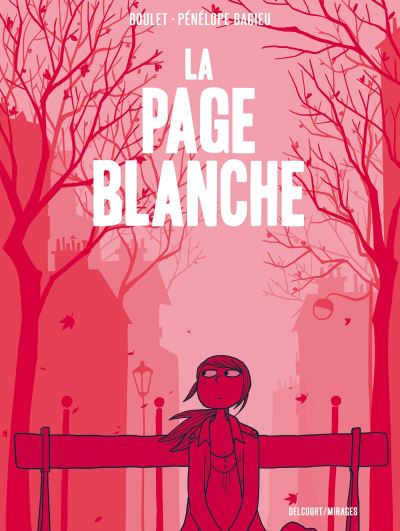 La page Blanche by Boulet et Pénélope Bagieu
Recommended by Caroline D. Laurent
"C'est l'histoire d'une jeune fille qui, un jour se retrouve sur un banc et elle se rend compte qu'elle a tout oublié! Tout!
J'aime cette histoire car elle est originale. La fin est géniale!
Cette BD nous fait nous poser des questions sur qui nous sommes et qui nous voulons être. Ces deux choses ne sont malheureusement rarement les mêmes.
Mais c'est une BD assez drôle. En plus il y a un chat."
Quelques forces obscures by Sempé
Recommended by Lilyana Yankova
Petit bonhomme, grand classique. Jean-Jacques Sempé nous a quitté en 2022 mais son humour et sa poésie restent pour toujours.
Les frustrés 2 by Claire Bretécher
Recommended by Anne-Marie Picard
"Claire Bretécher is currently the most popular (and very probably the best) cartoonist working in France. The two books she has edited and published herself, Les Frustrés and Les Frustrés 2, consisting of material culled from the regular strip she does for the weekly French news magazine Le Nouvel Observateur, are among the wittiest, sharpest, and most insightful collections of contemporary satire appearing in any medium.[…]"
Abstract from Thompson, Kim, "Claire Bretécher: Triumphant despite traitorious translation", The Comics Journal #42, October 1978.
https://www.tcj.com/claire-bretecher-triumphant-despite-traitorous-translation/

L'anniv' de Lagaffe by Gaston
Recommended by Lilyana Yankova
"Grand classique de la BD belge. Le saviez-vous? Le personnage de Gaston Lagaffe est dérivé du beatnik américain: la Beat Generation telle que Jack Kerouac l'a décrite dans On the road (1957)"